Setsafe engineering and consultancy
Many challenges in the nuclear industry aren't standard and require custom solutions involving expertise, innovation capabilities, diversified skills, and strong project management.

Studies and Expertise
–
Pre-studies based on your needs
Our team has the necessary skills and tools for your projects' preliminary and feasibility studies: simulation, modelling, scale-up, integration of safety constraints, risk analysis, specifications drafting. We have for example designed for the ITER project a multi-platform and modular laboratory to be installed inside a hot cell.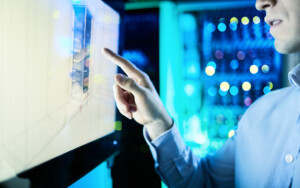 Custom Developments
–
Let's Innovate together
Applying a specific measurement method (eg to detect a radionuclide invisible with standard methods) or working with environmental constraints (eg radioactive materials) may require customized instrumentation. We manage special development projects in diverse environments and customize any instrument parameter including design, ergonomics, seismic resistance, sensors, operation range, electronics and software. The expertise of our R&D and Engineering teams make special developments a routine procedure for us. For one of the main actors of the nuclear industry, we have designed and manufactured a radioactive materials characterization platform including multiple gamma and calorimetry testing stations for the detection, counting and isotopic distribution of containers.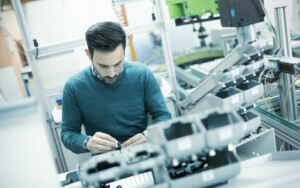 Automation Capabilites
–
Mechanical and Handling Systems
We design and manufacture mechanical systems in the context of measurement stations, but also for the handling of objects, without characterization. They can benefit from numerous technologies inspired from our activities in the Industry 4.0 field : automation (conveyors, robots, cobots, etc), remote control, smart software and human machine interfaces, digital twins. We achieve mechanical design, safety studies, organizational and human factor studies, electrical design, control command, software and industrial vision development. We have for instance developed an automated system for handling containers of nuclear materials. It can store them in racks at different heights, while respecting critical risk reduction rules linked to the storage of large quantities of radioactive material.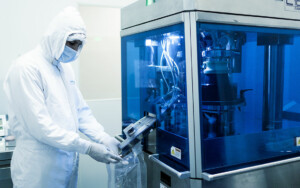 Nuclear Safety
–
Coverage of your Operational Constraints
Our studies and achievements cover the whole range of safety constraints to reach a high level of reliability : earthquake and flood resistance, durability, resistance to irradiation, safety redundancy, diversification, suitable physical separation, easy maintainability, and easy handling by operators.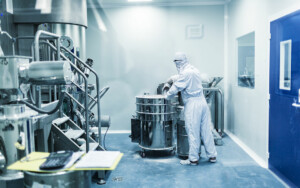 Multi-disciplinary team
–
A specialist for all your needs
Our engineers and doctors are specialists in nuclear measurement, material characterization, mechatronics, automation, IT, calculations and numerical simulation. Based in Lyon, France for Engineering, and Geneva, Switzerland for Innovation, our team has a great diversity of skills: Hard and soft electronic engineering, Mechanical engineering, Numerical simulation, Industrial data, Robotics and automation, Measurement and instrumentation, Software development.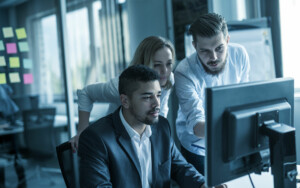 Ask our experts
Do you have a challenge that you need support on?